SHIPPING ALERT:
An Unprecedented Increase In Online Shopping Will Create Delays.
LEARN MORE
Home // Camp // Cooking //
Stasher Pocket - 2 Pack (Item #STPS2PK-00)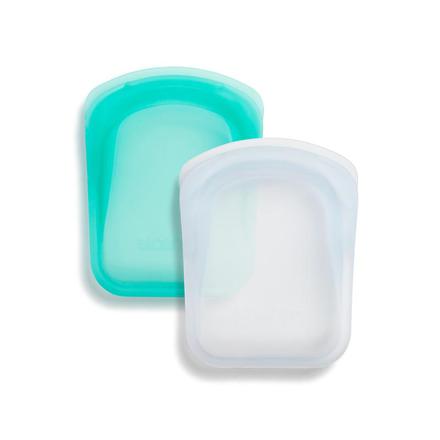 Now Viewing:

Default
Stasher Pocket - 2 Pack
Our Price


$13.99



Item # STPS2PK-00
Description
Item Specs
Product Reviews
This clever little Stasher offers palm-sized convenience without even a hint of a Napoleon complex. Lightly frosted on both sides (mmm, frosting) for added discretion, the Pocket is the perfect air-tight transport for all your tiny valuables.
Features:
Non-toxic
Pinch-loc™ seal
Dishwasher and microwave safe
Endlessly reusable
Write on it!
Materials: 100% pure platinum silicone
Weight: .09 lbs
Dimensions: 3.25 x 4.75 x 1 inches
No reviews have been written for this product.
Be the first one! – Write a Review