Home // Cycle // Tools and Essentials //
Simple Green Foaming Degreaser 20oz (Item #0410001213274)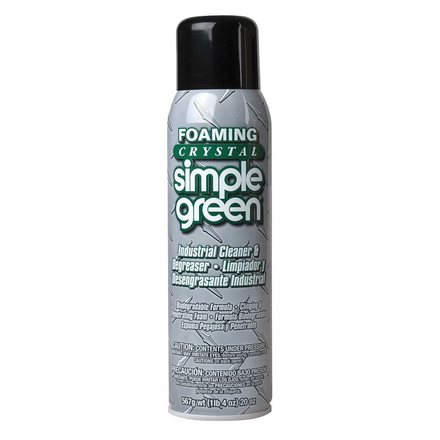 Now Viewing:

Default
Simple Green Foaming Degreaser 20oz
Our Price


$9.95



Item # 0410001213274
Description
Item Specs
Product Reviews
Water-based liquid concentrate has no added fragrance or color and is nontoxic, biodegradable, nonhazardous, phosphate-free, and VOC compliant. NSF A1 A2, A4, A8, B1, and C1 rated.
Features:
Readily Biodegradable Per OECD or ASTM Standards; and VOC Level Per SCAQMD Requirements
Average of 1 customer reviews:
---
Melissa W - Staff Review
OFallon, IL
April 2017
Clean green!
5
/
5
Avg. Product Rating
Age Range:
26-34
Gender:
female
How Long Have You Been Using This Product:
More than 2 years
I always have a can of this on hand when its bike washing day, I primarily use it to clean my frame, takes the grease marks off with ease. Spray it on, let it sit a moment, rub it in some with a paper towel, then hose it right off. I like staying simple when cleaning my bikes, obviously Im handling all this stuff so I dont want harsh chemicals, which this is not. Stores easy in my garage and lasts a good while, Im still on my first can.
---