SHIPPING ALERT:
An Unprecedented Increase In Online Shopping Will Create Delays.
LEARN MORE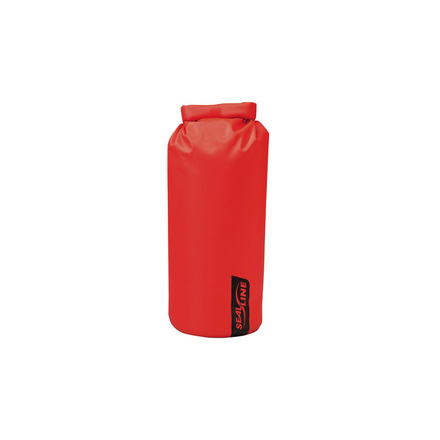 Now Viewing:

Default
Baja Bag 30 - Red
Our Price


$33.95



Item # 09708
Description
Item Specs
Product Reviews
Proven on both water and land-based adventures around the world, Baja Bags provide versatile and durable protection. Made with 19 oz. in Red vinyl sides and a heavy-duty 30 oz. bottom, they can withstand just about any abuse Mother Nature, or your crew, can dish out. Baja Bags close with SealLines Dry Seal™ roll-top Closure and have an attached D-ring for securing inside a raft or on top of a luggage rack.
Features:
Yellow like the morning sun as you arise and take on the day of amazing boating.
Reliable Protection in the Dry Seal™ roll-top Closure ensures the best watertight seal possible.
Built Tough with a 19 oz. scrim-reinforced vinyl side with heavy duty 30 oz. scrim-reinforced vinyl bottom.
Proven Design with all-purpose, reliable protection for your gear.
Width: 11 in / 28 cm
Weight: 1 lbs 4 oz / 570 g
Length: 19 in / 40 cm
Volume: 1950 cu. in / 32 liters
Closure: Dry Seal dual-strip roll-down
Material: 19-oz. scrim-reinforced vinyl body, 30-oz. scrim-reinforced vinyl bottom
Average of 1 customer reviews:
---
Mark - Staff
Columbia, Missouri
September 2017
Not a very dry bag
3
/
5
Avg. Product Rating
Age Range:
13-25
Gender:
male
How Long Have You Been Using This Product:
More than 2 years
I like the durable material the bag is made of a lot. Unfortunately, the bag doesnt do a great job of keeping the inside dry. I fully submerged the bag when rafting and later found my contents in the bag to be wet. Not very happy with the bag. I think it is because of the tougher material that it is more difficult to roll. Next time I will probably go with a thnner, lighter bag. Or even a dry duffel bag.
---