Home // Climb // Essentials //
Gripmaster Medium Red (Item #14002)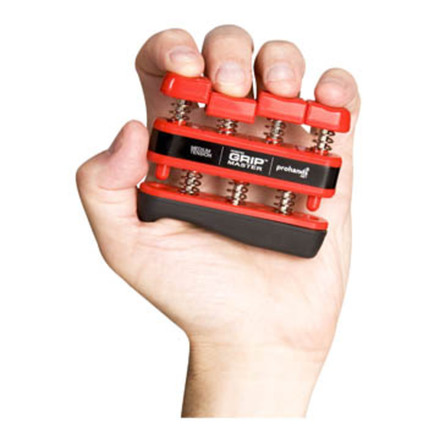 Now Viewing:

Default
Gripmaster Medium Red
Our Price


$14.95



Item # 14002
Description
Item Specs
Product Reviews
The Prohands Gripmaster hand exerciser is designed for athletes of all ages, male and female. The Gripmaster helps strengthen weaker fingers for climbing and other sports. Increase control, endurance, coordination and strength in the fingers, hand and forearm by using the Gripmaster hand exerciser.
Features:
Medium tension: 7 lbs. per finger. For above average hands
Useful for both men and women
Strengthen weaker fingers
Increases control, endurance, coordination and strength in fingers, hand and forearm
Designed to exercise each finger individually using gradual resistance
Medium Tension: 7 lbs. per finger.
Average of 1 customer reviews:
---
Peter N. - Staff
Chesterfield
July 2019
Increased my grip-strength
5
/
5
Avg. Product Rating
Age Range:
13-25
Gender:
male
How Long Have You Been Using This Product:
More than 2 years
If you climb and don't have any space to setup a hangboard I would totally recommend this to use instead. If you have a room to get a hangboard though, go with the hangboard, its a better investment.
---