SHIPPING ALERT:
An Unprecedented Increase In Online Shopping Will Create Delays.
LEARN MORE
Home // Camp // Cooking // Coolers //
IceMule Classic Cooler Medium - 15 L (Item #1005)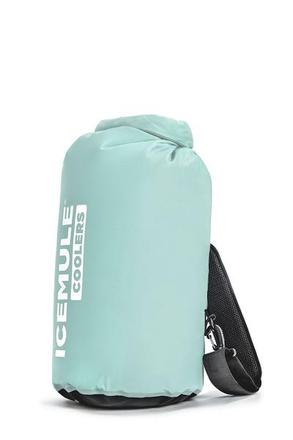 Now Viewing:

Default
IceMule Classic Cooler Medium - 15 L
Our Price


$69.95



Item # 1005
Description
Item Specs
Product Reviews
The ICEMULE Classic™ Medium soft cooler has a 15-liter capacity and is the most flexible size of The Classic. Whether youre planning a full day at the beach or an afternoon hiking the trails, it can easily accommodate everything you need and anywhere you go.
Features:
MuleSkinEV:With fabric that is 2x thicker and reinforced seams, this is an everyday cooler designed to be as tough and high-performance as technical outdoor gear that can cost much more.
PolarLayer:Insulating foam keeps contents cold for up to 24 hours. Plus-only the IceMules IM AirValve lets you add air for extra insulation
IM AirValve:This unique feature allows air to be added to the insulation layer (enhancing insulation) and releases air so the cooler can role up for travel & storage
Weight: 2 lbs
Capacity: 15 L / 12 cans + ice
Dimensions: 16 in x 10 in.
No reviews have been written for this product.
Be the first one! – Write a Review