Home // Climb // Essentials //
Gorilla Grip Chalk - 5 oz (Item #GG5OZ)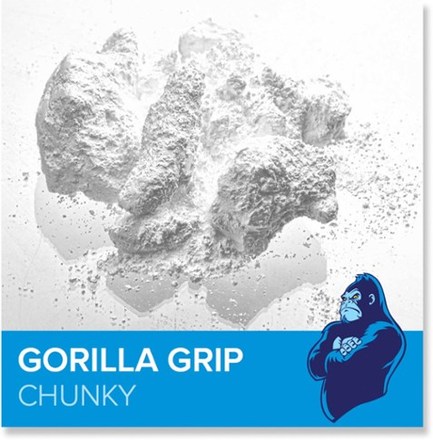 Now Viewing:

Default
Gorilla Grip Chalk - 5 oz
Our Price


$15.00



Item # GG5OZ
Description
Item Specs
Product Reviews
With texture that falls in between the super chunky Bam Bam blend and the fine Unicorn Dust blend, Gorilla Grip chalk features nuggets floating in fine white powder for superb grip on tough routes.
Features:
FrictionLabs uses science to engineer the best chalk for rock climbing success
High-purity magnesium carbonate means your hands stay drier, longer
FrictionLabs chalk has no harmful drying agents or impuritiesthat means its way better for your lungs than other chalk
Clean chalk saves your skin from overdrying and cracking
Material: Magnesium Carbonate
Weight: 5oz
Average of 1 customer reviews:
---
Peter N. - Staff
Chesterfield
September 2019
Great chalk for outdoor climbing
5
/
5
Avg. Product Rating
Age Range:
13-25
Gender:
male
How Long Have You Been Using This Product:
More than 2 years
This chalk is great for outdoor climbing! I would highly recommend this product to someone who wants chalk but no chalk ball. You can also put this chalk into a chalk ball and it works great.
---