Home // Camp // Cooking // Plates, Bowls, and Mugs //
Rambler Wine Tumbler Single Limited - 10 oz (Item #YRAMWINE1LE)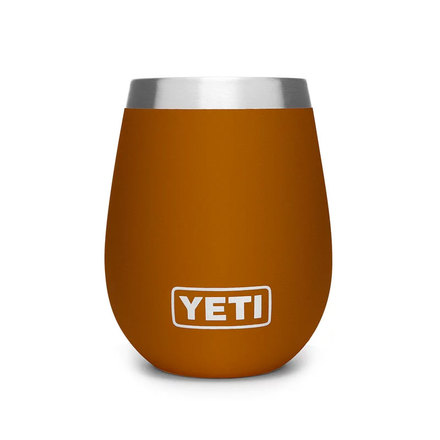 Now Viewing:

Default
Rambler Wine Tumbler Single Limited - 10 oz
Our Price


$24.99



Item # YRAMWINE1LE
Description
Item Specs
Product Reviews
Great minds drink alike, thats why we made the Wine Tumbler 2 Pack - ideal for those who like to sip back and relax with good company by their side and a panoramic view to boot. For added leisure, each tumblers highly insulated interior retains your vinos temperature far longer than the average glass, that way you can savor your pour of choice for as long as you like. Even more, theyre built with shatter-proof exteriors so dropped glass is officially a party foul of the past.
Features:
18/8 STAINLESS STEEL - Made with kitchen-grade stainless steel, so theyre puncture- and rust-resistant.
DOUBLE-WALL VACUUM INSULATION - Keeps cold drinks cold and hot drinks hot until the last sip.
DISHWASHER SAFE - Because no one needs more work to do.
Material: 18/8 Stainless steel
Weight: 8.12 oz
No reviews have been written for this product.
Be the first one! – Write a Review