SHIPPING ALERT:
An Unprecedented Increase In Online Shopping Will Create Delays.
LEARN MORE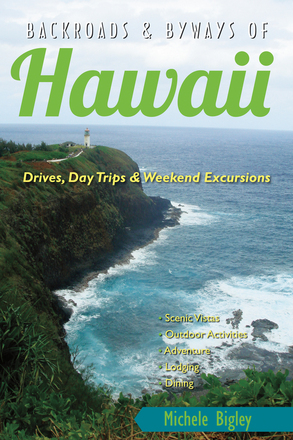 Now Viewing:

Default
Backroads and Byways of Hawaii
Our Price


$19.95



Item # 1581571844
Description
Item Specs
Product Reviews
Hawaiians pride themselves on being the most generous hosts in the Pacific. Find out what Aloha really means here, especially on the back roads, the less traveled parts of each island, in Backroads&Byways Hawaii. Unique itineraries, complete with lodging and dining suggestions, will make your trip truly unforgettable
Features:
Michelle Bigley, author of Explorers Guide Kauai, has really gone out of her way in Backroads&Byways Hawaii, taking on Hawaii as a whole. Exploring the little-known sides of all the islands, she provides out-of-the-ordinary itineraries, all including lodging and dining highlights, to make your trip memorable. Each chapter offers itineraries focused on themes,among them Historic Big Island; Under-the-Radar Oahu; Maui for Foodies; and Haute and Haunted Lanai. Chapters cover not only the must-see destinations for each island but also the less-traveled roads, like the back road from Hana to Haleakala on Maui, or routes through the Windward side of Oahu. With expert advice on inter-island hopping to keep the budget reasonable, like economical direct ferry routes that also have far more local appeal. See the real Hawaii!
Author: Michele Bigley
Publisher: W.W. Norton
ISBN: 1-58157-184-4
Pages: 256
No reviews have been written for this product.
Be the first one! – Write a Review