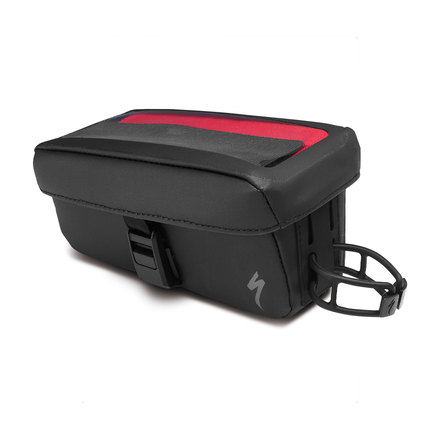 Now Viewing:

Default
Vital Pack - Black
Our Price


$40.00



Item # 41117-1100
Description
Item Specs
Product Reviews
The Vital Pack concept is pretty simpleconveniently organize and store your nutrition on the bike. To do so, it features easy-to-use straps that connect it to your top/steerer tube. So say goodbye to the days of contorting your body to absently fish through your jersey pockets for a bar. With a single glance, the mesh top of the Vital Pack enables you to survey its contents. But if your preference is more in-line with blindly grabbing on the go, say if youre packing multiples of the same bar or gel, our no fuss/no look magnetic closure will complement your style perfectly.
Features:
Easily viewable phone display allows for a quick glance at maps as well as having a cover thats compatible with touchscreens.
Magnetic latch securely holds all of your gear and allows for one-handed access.
Organization for your credit card and identification.
Dimensions: 8.5 x 8 x 17cm
No reviews have been written for this product.
Be the first one! – Write a Review