Home // Paddle // Essentials //
Compact Rescue Bag - 70 ft (Item #45100.01)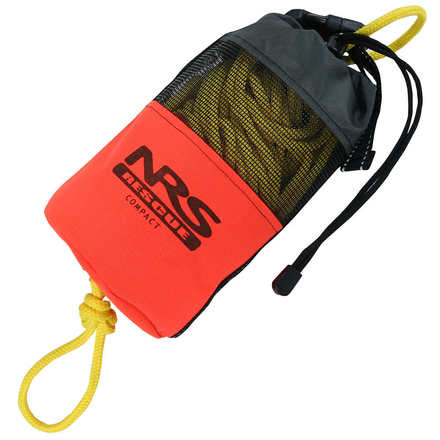 Now Viewing:

Default
Compact Rescue Bag - 70 ft
Our Price


$59.95



Item # 45100.01
Description
Item Specs
Product Reviews
Made of highly visible and durable Cordura nylon, this throw bag is filled with 70 feet of floating 1/4 in polypropylene rope.
Features:
Internal flotation and floating rescue rope keep the bag on top of the water
Polyethylene sheathed grab loops make for easy grasping
Two-inch mesh panels allow better drainage and reduced dry time
Barrel-lock drawstring incorporated in a flared nylon top for smoother throws, plus easy reloading and closure
Material: Cordura bag/polypropylene rope
Length: 70 ft
Diameter: 0.25 in
Average of 1 customer reviews:
---
Ryan - Staff
COLUMBIA
July 2019
Great bag you hope to never need
5
/
5
Avg. Product Rating
Age Range:
13-25
Gender:
male
How Long Have You Been Using This Product:
More than 2 years
This rope bag holds 70 feet of rope intended for the water. This bag is compact so it is easy to fit in small storage on your boat or your car. It is easy to throw and the rope feeds out very nicely. I would recommend practicing with the bag before it is needed, it takes a couple throws to get the hang of. Great rope to throw to help someone else, or use for self rescue if needed.
---