Home // Travel // Books, Guides, and Maps //
Best Tent Camping: Missouri and Ozarks 2nd (Item #0897326445)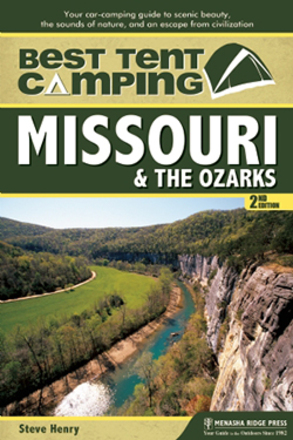 Now Viewing:

Default
Best Tent Camping: Missouri and Ozarks 2nd
Our Price


$15.95



Item # 0897326445
Description
Item Specs
Product Reviews
Best Tent Camping: Missouri and the Ozarks by Steve Henry leads readers to 50 quiet and beautiful camping hideaways in Missouri and northwest Arkansas. In addition to scenic beauty and relaxing atmosphere, campground profiles also include tips for outdoor activities and points of interest. Key Information and Campground Ratings boxes in each chapter make it easy for readers to scan and find a camping spot perfect for their weekend getaway.
Features:
Several campgrounds are located near historic sites.
Several profiles recommend good road biking loops.
Especially helpful is a set of Best For lists in the front of the book, guiding readers to the best campgrounds for scenic beauty, families, hiking, swimming, cycling and mountain biking, canoeing, and more.
Author: Steve Henry
Weight: 1.00
Average of 1 customer reviews:
---
Paige B - Staff Review
Kirkwood
September 2017
Better than the internet
5
/
5
Avg. Product Rating
Age Range:
13-25
Gender:
female
How Long Have You Been Using This Product:
More than 2 years
I keep this book in my Subi so I am always ready for a Missouri/Ozarks adventure. This guide gives excellent recommendations for whatever camping you are looking for quiet, primitive, near water, etc.. There are always detailed suggestions for things to do around each campground as well, such as hiking, biking and swimming. One of my favorite things Henry includes is best campsites within each campground, which can make a huge difference to your camping experience. I would choose this book to reference over the internet any day!
---