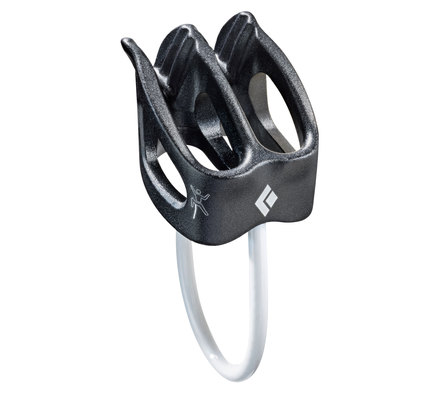 Now Viewing:

Default
ATC XP Belay Rappel Device
Our Price


$21.95



Item # 620075
Description
Item Specs
Product Reviews
Now 30% lighter than the original thanks to an updated construction and machined windows through the body, the Black Diamond ATC-XP Belay Device is a durable, versatile belay device that features multiple friction modes to handle nearly any situation or rope diameter.
Features:
30% lighter than the original
High-friction mode offers 3 times greater hold and stopping power than regular-friction mode
Machined windows through device for weight savings
Durable cable holds its shape and resists getting caught up between ropes
Hot-forged construction
Versatile design accepts ropes from 7.7 to 11 mm
*****Please note that this item is not returnable. For the safety of our customers: Life-protecting and/or weight-bearing equipment (such as ropes, carabiners, harnesses, and helmets) cannot be returned or exchanged.*****
Weight: 64 g, 2.3 oz
Versatile design accepts ropes from 7.7 to 11 mm
Average of 2 customer reviews:
---
Josh - Staff
Columbia, MO
July 2016
Efficient Effective Equipment
5
/
5
Avg. Product Rating
Age Range:
26-34
Gender:
male
I really enjoy using my ATC XP. It is designed well, and adds a little bit of oomph to the basic belay device. The teeth arent too dramatic, but work very well at giving some extra stopping power when belaying. I haven't noticed any extra wear and tear on my rope from the teeth. I find the ATC XP to be easy to use, and durable. This device was also ranked #4 for belay devices and the BEST BUY label by Outdoor Gear Lab.
---
Josh S -Staff
Chesterfield Staff
July 2018
Intuitive and Easy
5
/
5
Avg. Product Rating
Age Range:
13-25
Gender:
male
How Long Have You Been Using This Product:
More than 2 years
The Black Diamond ATC XP is a very good option for somebody that is just getting into climbing. the slotted area where the rope goes through the ATC helps create more friction so the you can repel and belay with less effort. the ACT is very durable and most likely will last you your hole climbing carrier.
---